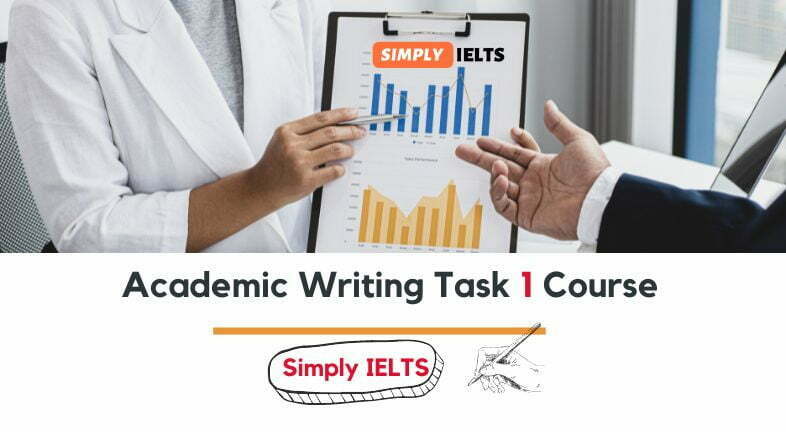 IELTS Academic Writing Task One Course contains the basic information you need to answer this part of the IELTS writing exam.
You will learn the detailed information about the different types of questions and how to answer each one.
In IELTS Writing Task 1 Academic test, you will be asked to write at least 150 words within 20 minutes to describe changes that happened to a graph, table, chart, map or process.
What topics will you cover?
IELTS Academic Writing Task 1 overview
How to write an introduction?
How to write an interview?
How to write body paragraphs?
IELTS Writing Task 1 Academic Samples

Line Graph Samples
Bar Chart Samples
Pie Chart Samples
Maps Samples
How to get the most benefit from IELTS Writing Task 1 (Academic) Lessons?
Step 01
Start reading IELTS Writing Task 1 (A) lessons right from the start.
We have condensed the theory in simple 4 lessons. Each is very crucial to understand each type of IELTS Report. So, don't skip any lesson.
Step 02
Read a few sample reports we have written on this website.
Reading sample report by other students and their analysis can help you validate the concepts taught in this course.
Step 03
Try writing an IELTS report paragraph by paragraph.
Once you are comfortable with the task, try writing an IELTS report paragraph. For example, try writing an introductory paragraph for five tasks.
Step 04
Review your IELTS Writing Task 1 (A)
Discuss your writings with your friends. Find what you could have done better based on what you have learned on the IELTS Writing Task 1 (A) course.
Step 05
Attempt the whole IELTS report.
Once you master the three types of paragraphs on IELTS report, attempt a whole report in 20 minutes. You may now concentrate on time and stress management.
Login
Accessing this course requires a login. Please enter your credentials below!