Best effective IELTS Grammar books to prepare for IELTS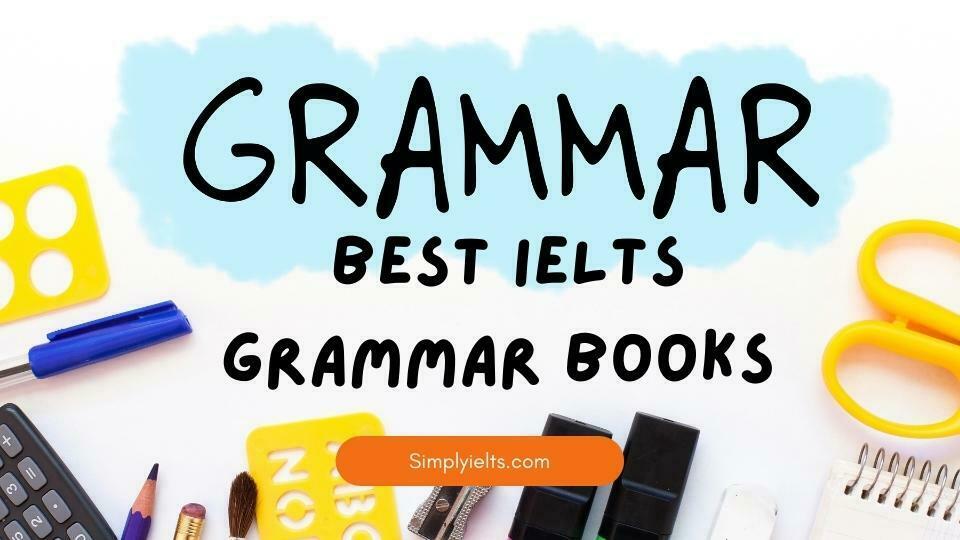 Best effective IELTS Grammar books to prepare for IELTS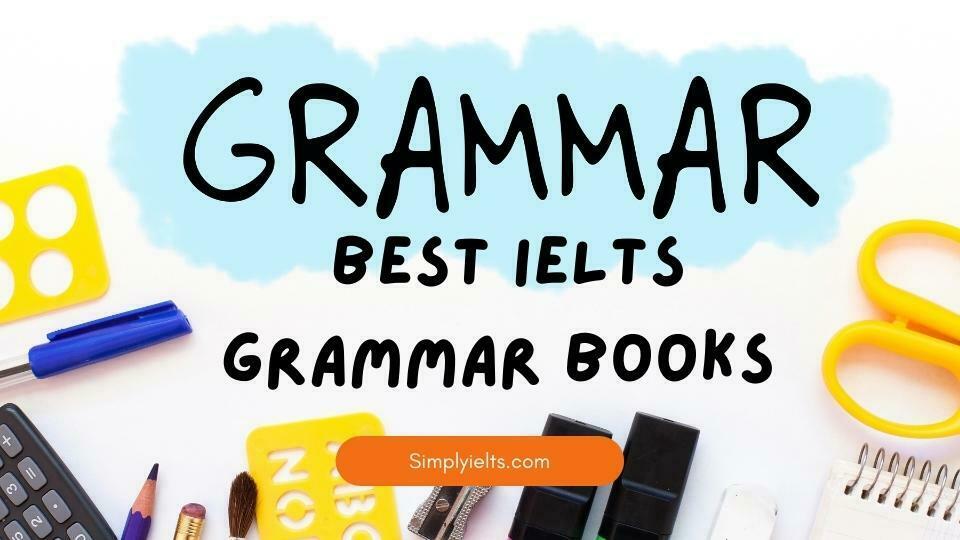 Discover the best IELTS Grammar books to help you add the best grammar knowledge in the article below with Simply IELTS right away.
One of the important criteria to consider when choosing a grammar review material is whether the title is appropriate for your level and goals. When you choose materials that are easier or more difficult than your current level, your little time in review will be somewhat wasted.
Therefore, before determining the appropriate grammar material, you need to accurately determine your level.
Next, in the article below, you can choose the most appropriate book for your level. IELTS preparation materials will be divided into 2 categories by level: 0-5.0 and 5.0+
A. IELTS Grammar books For level 0-5.0
1. Essential English Grammar In use basic IELTS Grammar book
Overview Introduction
It can be said that this is an elementary English document for those who want to start learning English. This IELTS Grammar book includes 115 lessons corresponding to 115 grammar topics.
Grammar phenomena such as present or future tense will be divided into many lessons to help you understand those grammatical phenomena thoroughly.
Each lesson in this book is designed to be easily understood by people without a solid English background. This book will stimulate readers because of many vivid and eye-catching illustrations
Suitable object
The book is mainly for learners at the 0-5.0 IELTS level, who already have a little knowledge of English or basic grammar is still weak. Especially for those of you who have lost the root of English, remember the grammatical phenomenon but do not know how to use it, it will be suitable for the book.
Advantages and disadvantages
| | |
| --- | --- |
| Advantages | Defect |
| Each lesson in this book is designed to be easily understood by people without a solid English background. This book will excite readers because of many vivid and eye-catching illustrations. Learners do not necessarily have to study all the books, but can choose lessons on grammar topics that they find necessary. | Exercises spread and repeated to review knowledge => those who study well may get bored; and those who study weak will be useful. |
2. English Grammar In Use Book
Overview Introduction
Another important book in the most important IELTS grammar books which is IELTS Grammar in use book. Designed in a systematic way, this book provides complete knowledge of English grammar from basic to advanced, divided into 145 common grammar topics in all subjects.
Each lesson has specific examples and analysis for learners to clearly understand the grammar and how to use it correctly and correctly when learning. The practice sections vary by topic, so you'll practice your grammar while learning and improving your own.
Suitable object
This book will be suitable for learners at the beginner level (IELTS 3.0 and above).
Advantages and disadvantages
| | |
| --- | --- |
| Advantages | Defect |
| This book is systematically compiled to provide complete knowledge of English grammar from basic to advanced. The accompanying exercises are designed from simple to advanced to help you do the test yourself. easier and suitable for a wide range of students. Help readers understand details and avoid confusing readers with confusing grammatical phenomena Especially: the book also helps you improve and supplement your vocabulary with the table of contents – summary statistics Meaning and usage of all common English vocabulary phrases. | Since this book does not classify easy and difficult problems separately, readers should first choose the difficult grammar topics to study. |
B. IELTS Grammar practice books For level 5.0 and above
1. Grammar book for IELTS – Collins
Overview Introduction
The book includes 20 units corresponding to 20 Grammar topics. Each unit consists of 3 main parts:
Part 1: Each grammar topic is given with related theory
Part 2: To help you practice and increase your knowledge, the book also offers corresponding exercises. In addition, the book also provides test-taking strategies and test-taking "secrets".
Part 3: The book has practice exercises to help you familiarize yourself with frequently asked questions in the IELTS 4 skills exam
In addition, the book includes the following sections:
Audio Script : All audio in Listening and Speaking are recorded by native speakers and you can check the content at the end of the book.
Answer Key: The book has all the answers to the assigned exercises, including sample answers in 2 skills of speaking and writing.
Grammar reference: Besides, the book will provide readers with details about each grammar topic with reference content.
Suitable object
Grammar for IELTS – Collins will be suitable for learners who already have a basic foundation and aim to achieve 6.0+ IELTS.
Advantages and disadvantages
| | |
| --- | --- |
| Advantages | Defect |
| Topics include topics that may appear in the IELTS test. This book covers common and commonly used grammar forms. Helps learners summarize key grammar knowledge. Regarding grammar exercises, the book also provides general exercises for the grammar part of the course. The other exercises in the course are designed for two purposes: Show everyone how to use grammar in IELTS Help learners familiarize themselves with the 4 IELTS skills. There are "tricks" that can help learners solve specific types of problems. | Learners are required to have a fairly solid grammar background, because the grammar theory part of the book is written in the direction of summarizing the main points. Without context, it is difficult to get used to it right away. The practice part of 4 intermediate skills (Applied Grammar in IELTS) is not completely close to the IELTS questions. |
2. Cambridge Grammar for IELTS Book
Overview Introduction
The last book in this series " Best IELTS Grammar books" is Grammar for IELTS with answers Cambridge English. The book includes 25 functional grammar lessons, 1 entry test (input test), answers, listening scripts, a number of categories to look up.
– Entry test : is designed in the form of 50 multiple-choice questions, corresponding to 2 sentences / 1 grammar topic. That will help to test the reader's grammatical ability and give appropriate learning methods.
– Answer section
Each exercise has specific answers and notes for readers to check if they do it wrong
There are sample answers to the exercises that you have to think for yourself (for example?)
The book has test tips for the Test practice section and this will contribute to increasing the efficiency for future practice
– The lookup list : helps learners look up phrasal verbs or irregular verbs encountered in the book.
Suitable object
Those with a level of about 5.0+ IELTS or higher will be suitable for the book. In addition, the book is only suitable for those who have been exposed to foreign languages ​​before
Advantages and disadvantages
| | |
| --- | --- |
| Advantages | Defect |
| The layout of the book is clear, making it easy for the reader to follow . The book is user-friendly, suitable for classroom study as well as at home . The grammar sections are complete, with many applications in IELTS. | The instructions are all in English -> this is probably a disadvantage for those of you whose English is not good. One unit can synthesize many different grammar points and this can overwhelm learners. |
Above are the best ILETS Grammar Books from basic to advanced that simply IELTS wants to share with you. Hope this article will bring you useful information.